Ricism
1997
NONE of these items are for sale.
This is a private collection.
Here are images of original Kome Kome Club VHS, LDs and DVDs. They are difficult to come by, especially if you don't live in Japan. Kome Kome Club visual merchandise can be mainly found on Japanese Internet auctions, sometimes eBay Auction. Japanese language.



Ricism VHS (March 31, 1997).
SONY RECORDS SRVM 5552
¥ 5,607
---


Ricism laser disc and insert (March 31, 1997).
SONY RECORDS SRLM 5552
¥ 5,500
---


Ricism DVD (July 5, 2000).
SONY RECORDS SRBL 1057
¥ 3,990
---
Play List
Side 1
1. I•CAN•BE
2. Katchi E!
3. [XXXXX] CM
4. Shake Hip!
5. [E•B•I•S] XXXXX
6. XXXXX
7. Paradise
8. KOME KOME WAR
9. FUNK FUJIYAMA XXXXX
10. FUNK FUJIYAMA
11. [51/2] CM 4 XXXXX
12. XXXXX MDP CM~FUNK FUJIYAMA
13. XXXXX MDP CM~Insert Dessert
14. JAL OKINAWA '90 CM~XXXXX
15. [KOME KOME CLUB Vol.10, Vol.11 SHARISHARISM TARO] CM
16. Shake Hip! (Ishii Version)
17. MAKING OF Peeping Tom
18. Peeping Tom
19. [Kome Kome Club Vol.14 ANTI SHARISHARISM XXXXX] CM
20. XXXXX Freshing CM~Funk-A-Neechan
21. XXXXX V CM~Hitosujininarenai
22. XXXXX V CM~Ai Know Magic
23. [XXXXX] CM
24. MAKING OF Ai Wa Fushigisa
25. Ai Wa Fushigisa
26. XXXXX
27. LIVE UFO '94 CM
28. [DECADE] CM
29. XXXXX CM~Wonderful Sunday
30. [XXXXX] CM
31. STYLISH WOMAN
32. [Special Love] CM
105 Minutes.
---
K2C Band Members
James Onoda: ONODA YASUHIDE - Vocal
Carl Smoky Ishii: ISHII TATSUYA - Vocal
Bon: OHKUBO KENSAKU - Bass Guitar
Flash Kaneko: KANEKO TAKAHIRO - Saxaphone
Minako: ISHII MINAKO - Vocal, Dance
Toshi: TAKAHATA TOSHIO
Kawai Wakaba: KAWAI WAKABA - Trombone
Orita Nobotta: ORITA KOHJI
Himarayan Shimogami: SHIMOGAMI TATSUYA - Trumpet
Fussy Kobayashi: KOBAYASHI FUTOSHI
be: HAYASHIBE NAOKI
Mataro: MISAWA MATARO
Machiko: SUGAKI MACHIKO
Juliano Katsumata: KATSUMATA RYUICHI
Kohtaro: TAKESHITA KOHTARO
Shinji: YOSHIURA SHINJI
Mari: AMAGAYA MARI - Vocal, Dance
RYO-J: SAKAGUCHI RYOJI - Drums
Joplin Tokunoh: TOKUNOH RITSURO - Guitar
Sweet Sue: MATSUI SATOMI
Maru: MARUYAMA TATSURO
Hakata Megumi: SAKAMOTO TAKUJI

---
These Kome Kome Club galleries visited
times since 8/30/03
Free counters provided by Andale.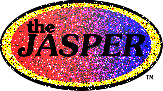 Copyright 2005 David Ramsay and Kimberly J. Ramsay. All rights reserved.
"The Japanese Animation Super Premier Entertainment Review" ,
"the J.A.S.P.E.R." and "theJASPER" logo are trademarks of David Ramsay, 1998~2005.
David "Z-RAM" Ramsay and Kimberly "Hikaru-chan" J. Ramsay acknowledge the
copyright holders of materials contained herein and do not seek to infringe on their rights.
Reproduction in whole or in part without permission is prohibited.
"Kome Kome Club", "K2C," and any images portraying characters from
any of the mentioned group © SONY Music Entertainment (Japan), Inc.
First uploaded August 30, 2003 by: Kimberly J. Ramsay