Phi II
1994
NONE of these items are for sale.
This is a private collection.
Here are images of original Kome Kome Club Albums, 45s, CDs and CD Singles. They are difficult to come by, especially if you don't live in Japan. Kome Kome Club music can be mainly found on Japanese Internet auctions, sometimes eBay Auction. Japanese language.



PHI II CD (Released December 10, 1994).
SONY RECORDS SRCL 3087
¥ 2,800
---


Phi II Audio Tape (Released December 10, 1994).
SONY RECORDS SRCL XXXXX
¥ XXXXX
---
Play List
1. Hibi Komekome *
2. OH! MY ANGEL *
3. Abracadabra *
4. Jamchii Sabaku No Eki
5. Ore Iro Ni Somare
6. Nihonjin
7. SANDBAG-Na Aitsu
8. Child's days memory *
9. My love
10. Sorezore No Riyuu *
11. SO COOL *
12. Koto No Ha
* = personal favorite
---


Abracadabra c/w XXXXX CD Single (Released March 25, 1994).
SONY RECORDS SRDL 3811
¥ 800


Ore Iro Ni Somare c/w SUCESSO -OBRIGADO!! ZICO- CD Single (Released September 21, 1994).
SONY RECORDS SRDL 3916
¥ 800


XXXXX from "Kappa" c/w XXXXX CD Single (Released November 10, 1994).
SONY RECORDS SRDL 3930
¥ 800
* = personal favorite
---
K2C Band Members
ONODA YASUHIDE - Vocal, Chorus
ISHII TATSUYA - Vocal
OHKUBO KENSAKU - Bass
TOKUNOH RITSURO - Guitar
SAKAGUCHI RYOJI - Drums
KANEKO TAKAHIRO - Keyboards, Saxaphone, Flute
KENAKO MINAKO - Vocal
AMAGAYA MARI - Percission
B.H.B.
KAWAI WAKABA - Trombone, Horn
SHIMOGAMI TATSUYA - Trumpet, Flugel Horn
ORITA KOHJI - Saxophone, Recorder, Flute
KOBAYASHI FUTOSHI - Trumpet, Flugel Horn
K2C Cousin
HAYASHIBE NAOKI - Guitar
MISAWA MATARO - Pecussion, Drums, Chorus
SUGAKI MACHIKO - Chorus
Additional Musicians
HASHIMOTO SHIGEKI - Synthesizer Manipulation
ISHIKAWA TETSUO - Synthesizer Manipulation
HORIKAWA MITSUJI - Synthesizer Manipulation
NARABE SHOHEI - Keyboads
ARIGA NOBUO (FUN HOUSE, INC.) - Chorus
KIDA ATSUKO (KOTO-ZA) - Koto
HORISAWA MASAMI - Cello
---
Please select from one of the two Galleries below:

---
These Kome Kome Club galleries visited
times since 8/30/03
Free counters provided by Andale.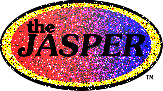 Copyright 2005 David Ramsay and Kimberly J. Ramsay. All rights reserved.
"The Japanese Animation Super Premier Entertainment Review" ,
"the J.A.S.P.E.R." and "theJASPER" logo are trademarks of David Ramsay, 1998~2005.
David "Z-RAM" Ramsay and Kimberly "Hikaru-chan" J. Ramsay acknowledge the
copyright holders of materials contained herein and do not seek to infringe on their rights.
Reproduction in whole or in part without permission is prohibited.
"Kome Kome Club", "K2C," and any images portraying characters from
any of the mentioned group © SONY Music Entertainment (Japan), Inc.
First uploaded August 30, 2003 by: Kimberly J. Ramsay