K2C Links
Please visit these entertaining links!
theJ.A.S.P.E.R. makes no representations whatsoever about other web sites which you may access through this one. When you access another web site, please understand that these are independent from theJ.A.S.P.E.R., and that theJ.A.S.P.E.R. has no control over the content on these sites. If you come across a dead link, let me know, so I can remove it.
Sites are listed alphabetically either in Japanese, English or both languages. Enjoy!
If you wish to link theJ.A.S.P.E.R. K2C, please use the following banner and URL:
---
Famous Personages in Japan: Kome Kome Club (J/E) Get personal information on your favorite J-Pop artists.
Kome Kome Club (J) Official SONY Music Japan Online site (not updated).
Buildup Entertainment Company, Ltd.: Kome Kome Club Costumes (J/E) Buildup Entertainment fabricated James Onoda's fantastic costumes for various performances.

RICE GOURMET (J) Highly recommended! An incredible fan site, including Kome Kome Club discography, concert reports, official merchandise and K2C cosplay galleries. Up-to date information on band members, including Ishii Tatuya event reports.

Mikipie's Room (J) A fantastic Ishii Tatuya and Sue Cream Sue fan site... a must see! This site has many custom "Costume Icons" of handsome Ishii and SueC, including animated gifs of their signature moves. WOW!

plum juice (J) A fun Kome Kome Club fan site, featuring extensive discography, videography and concert reports.
Amy's Kome Kome Club Page (E) Fan site that provides Kome Kome Club information, including their discography in English. Yay! I also enjoyed Amy's link to see photos of "Skittles" - a crazy Siamese cat.
---

T-stone (J) Official Ishii Tatuya site. Learn more about this multi-talented and beautiful man.

Tatuya Ishii nipops (J) Official SONY Music Japan Online site, with the latest info and discography.
Buildup Entertainment Company, Ltd.: "Kappa" (J/E) Buildup Entertainment produced all the live action special effects sequences for Tatuya Ishii's first film, "Kappa", in 1994.
Buildup Entertainment Company, Ltd.: "ACRI" Pilot (J/E) Buildup Entertainment produced a 20-second pilot for Tatuya Ishii's second film, "ACRI", in 1996.

ITCTI (J) A fun and creative Ishii Tatuya fan site, displaying many illustrations as well as custom Ishii and motorcycle icons. Check out Ishii illustrations, number 6 and 7... the "Hot Springs Ishii" is cute, too!

Moppe's Gallery (J) A very cool Ishii Tatuya fan site, with lovely illustrations of our favorite front man. An illustration of a sexy "Ishii Santa"?! There's even an "Ishii Harlock" illustration. Of course, Ishii looks good in anything... or nothing at all (Hmmm...). Anyway, I LOVE the illustration of "Ishii Mask" from Sailor Moon?!

Hello W (J) A really good Ishii Tatuya fan site, featuring concert reports, fan novels, funny illustrations and icons. My favorite illustrations are "Tatsuya and Minako" (hilarious) and "Dragasia".

Makotoi's House (J) An excellent Ishii Tatuya fan site, with event information and many photos from Ishii's art exhibitions. I really enjoyed the photos from the "Art Nude" show. What really WOWed me about this site, are the beautiful photos of Japanese cookies and cakes from Tatu-ya. All of Ishii's specialty sweets are carefully themed to his artistic vision at the time. The "dancing" pastry icons on her site alone were fun to watch!

Yuka's Garden (J) A great Ishii Tatuya fan site, featuring a section of official "Beauty Goods" as well as extensive event reports with many photos of collectibles. I am amazed with all the pretty Ishii items one could purchase at his shows.

YOUSUKE'S ROOM (J) Visit YOKO-T, a dedicated Ishii Tatuya fan. See her beautiful Ishii wardrobe and cosplay photos.

Renngoukai (J) A cool Ishii Tatuya fan performance group.
Sendai Beauty Commander's Room (J) Photos of Ishii Tatuya fans participating in karaoke and cosplay fun!
---
Poisan -ga- Manty (J) "James" Onoda Yasuhide performs in this band. See J.O. without makeup?!
JUNGAPOP (J) Official "Joplin" Tokunoh Ritsuro and "Ryo-J" Sakaguchi Ryoji site.
Brass Men's Page (J) Official BHB site: "Flash" Kaneko Takahiro, Kawai Wakaba, Himarayan Shimogami, Orita Nobotta, "Fussy" Kobayashi Futoshi.
Kin-Sei-Jin (J) Official Himarayan Shimogami site.
Golden Kids (J) Official Kaneko Minako site.
---
Yahoo! Japan Auctions (J) Search under "Sharisharism".
Yahoo! Japan Auctions (J) Search under "Kome Kome Club".
Yahoo! Japan Auctions (J) Search under "K2C".

---
These Kome Kome Club galleries visited
times since 8/30/03
Free counters provided by Andale.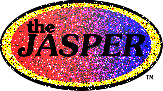 Copyright 2005 David Ramsay and Kimberly J. Ramsay. All rights reserved.
"The Japanese Animation Super Premier Entertainment Review" ,
"the J.A.S.P.E.R." and "theJASPER" logo are trademarks of David Ramsay, 1998~2005.
David "Z-RAM" Ramsay and Kimberly "Hikaru-chan" J. Ramsay acknowledge the
copyright holders of materials contained herein and do not seek to infringe on their rights.
Reproduction in whole or in part without permission is prohibited.
"Kome Kome Club", "K2C," and any images portraying characters from
any of the mentioned group © SONY Music Entertainment (Japan), Inc.
First uploaded August 30, 2003 by: Kimberly J. Ramsay