E•B•I•S
1986
NONE of these items are for sale.
This is a private collection.
Here are images of original Kome Kome Club Albums, 45s, CDs and CD Singles. They are difficult to come by, especially if you don't live in Japan. Kome Kome Club music can be mainly found on Japanese Internet auctions, sometimes eBay Auction. Japanese language.



E•B•I•S CD (Released October 10, 1986).
CBS/SONY RECORDS SRCL 2038
¥ 2,800
---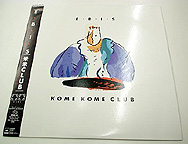 E•B•I•S Album.
---
Play List
1. STOP SHOT
2. MIDNIGHT RESISTANCE
3. OH!
4. I•KA•SU
5. DAI-JIN-BUTSU
6. HALE HALE NEWMAN
7. TROUBLED FISH
8. AGITATION
9. GUKI GUKI WOMAN
10. STAY
---
K2C Band Members
James Onoda - Vocal
Carl-Smoky Ishii - Vocal
Joplin Tokunoh - Guitar
Megami Hakata - Guitar
Bon - Bass
Maru - Percussion
RYO-J - Drums
Big Horns
Flash Kaneko - Horn Arrangement & Saxaphone
Andes Murata - Trombone
Himarayan Shimogami - Trumpet
Rocky Tada - Trumpet
Additional Keyboards
Tokihiko Morishita
Additional Musicians
Kumi Saitoh - Chorus
A-Haan - Sue Cream Sue

---
These Kome Kome Club galleries visited
times since 8/30/03
Free counters provided by Andale.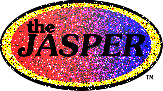 Copyright 2005 David Ramsay and Kimberly J. Ramsay. All rights reserved.
"The Japanese Animation Super Premier Entertainment Review" ,
"the J.A.S.P.E.R." and "theJASPER" logo are trademarks of David Ramsay, 1998~2005.
"theJASPER Cosplay Closet" logo and
"The Cosplay Closet: 'Where Costumes Become Anime-ted'" slogan
are ® Registered Trademarks of theJ.A.S.P.E.R. Cosplay Closet, Inc., 1999~2001.
David "Z-RAM" Ramsay and Kimberly "Hikaru-chan" J. Ramsay acknowledge the
copyright holders of materials contained herein and do not seek to infringe on their rights.
Reproduction in whole or in part without permission is prohibited.
"Kome Kome Club", "K2C," and any images portraying characters from
any of the mentioned group © SONY Music Entertainment (Japan), Inc.
First uploaded August 30, 2003 by: Kimberly J. Ramsay