Sharisharism Decadence
NONE of these items are for sale.
This is a private collection.
Here are images of original Kome Kome Club programs. They are difficult to come by, especially if you don't live in Japan. Occasionally, Revue programs can be found on Internet auctions. Japanese language.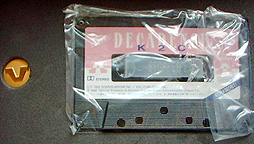 Sharisharism Decadence Audio Cassette.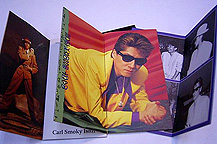 Collectible case, three picture booklets and pin.

---
These Kome Kome Club galleries visited
times since 8/30/03
Free counters provided by Andale.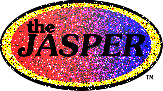 Copyright 2005 David Ramsay and Kimberly J. Ramsay. All rights reserved.
"The Japanese Animation Super Premier Entertainment Review" ,
"the J.A.S.P.E.R." and "theJASPER" logo are trademarks of David Ramsay, 1998~2005.
"theJASPER Cosplay Closet" logo and
"The Cosplay Closet: 'Where Costumes Become Anime-ted'" slogan
are ® Registered Trademarks of theJ.A.S.P.E.R. Cosplay Closet, Inc., 1999~2001.
David "Z-RAM" Ramsay and Kimberly "Hikaru-chan" J. Ramsay acknowledge the
copyright holders of materials contained herein and do not seek to infringe on their rights.
Reproduction in whole or in part without permission is prohibited.
"Kome Kome Club", "K2C," and any images portraying characters from
any of the mentioned group © SONY Music Entertainment (Japan), Inc.
First uploaded August 30, 2003 by: Kimberly J. Ramsay